Atlantis Aquaventure Water Park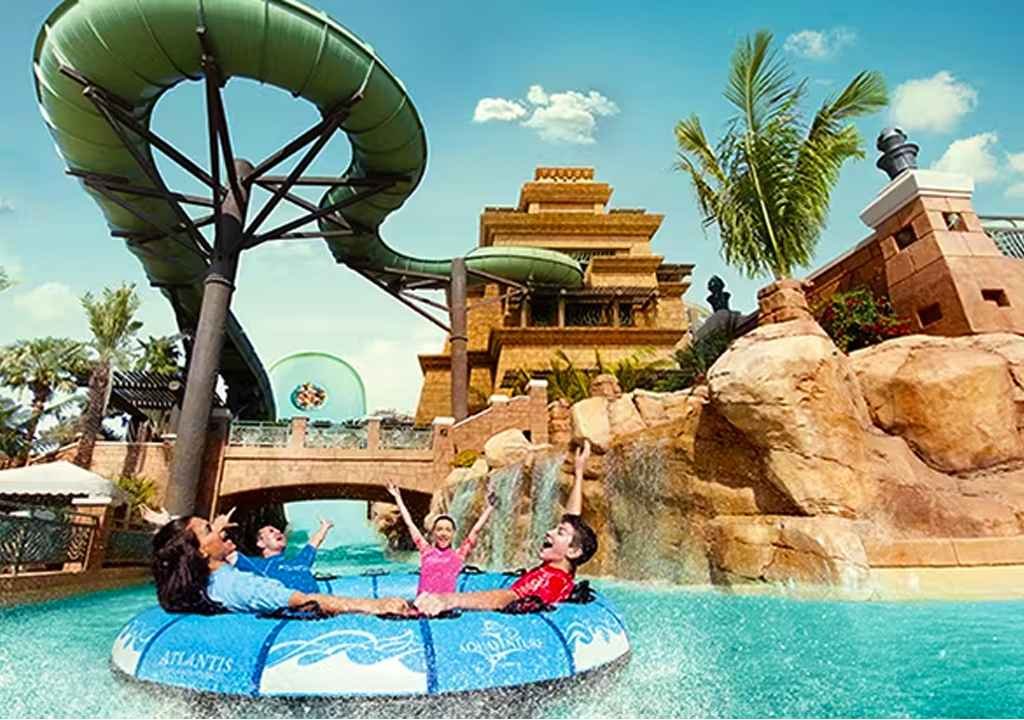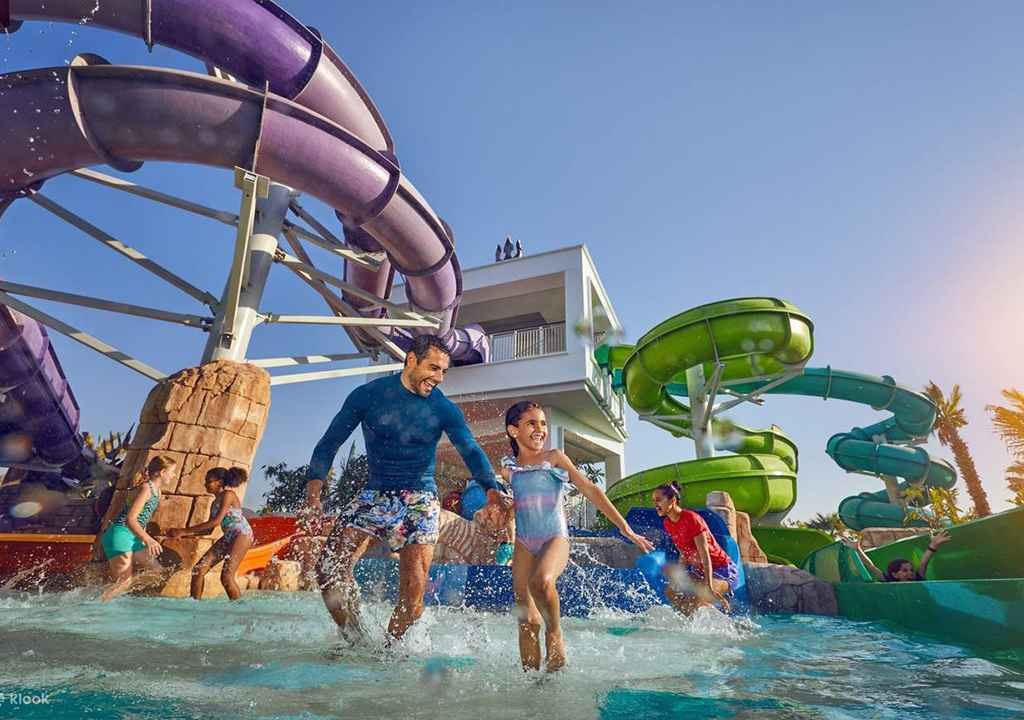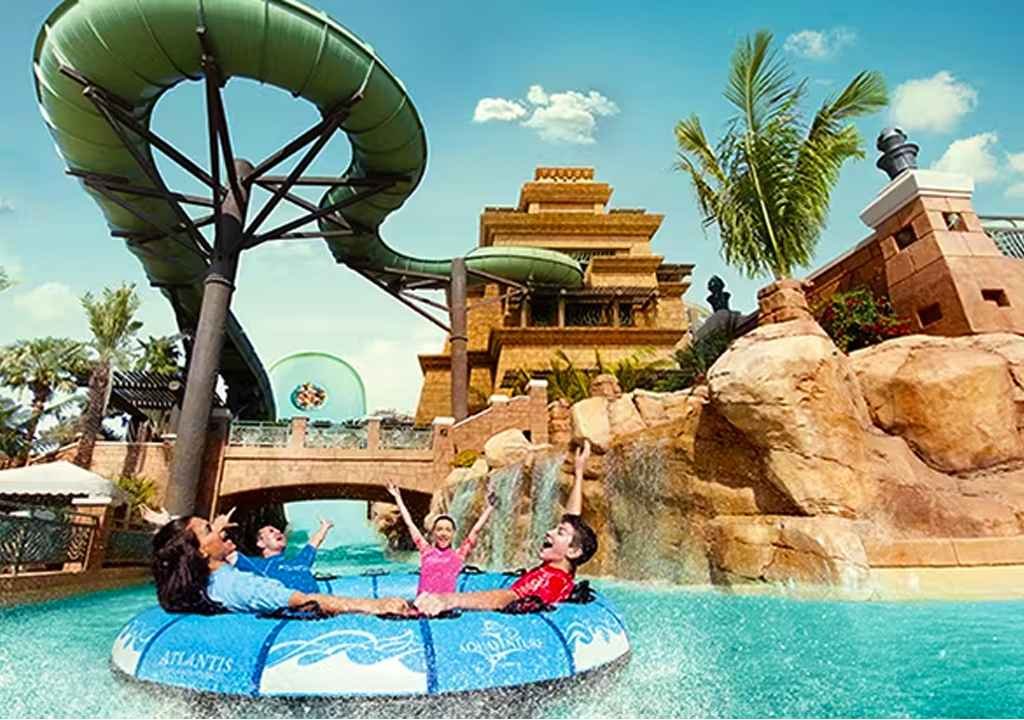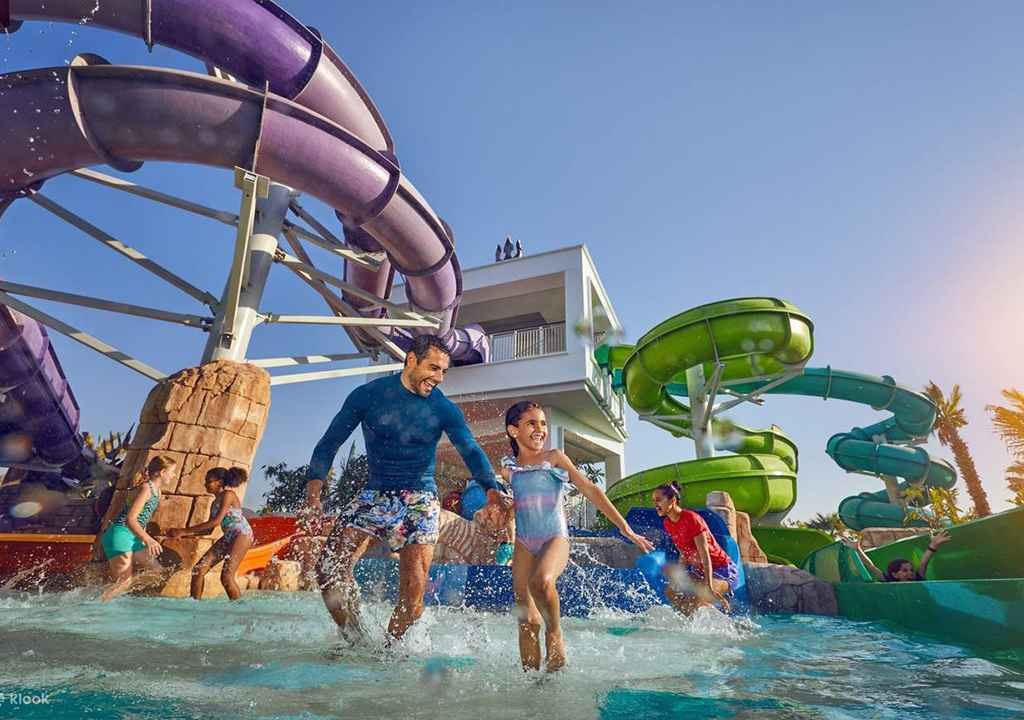 ---
Description
ATLANTIS WATER PARK
The major attraction for Atlantis Aquaventure, The Palm, and the Palm Islands is Aquaventure, one of Dubai's largest waterparks. One of the biggest waterparks in the entire globe. For nearly a decade, this sizable, award-winning waterpark has been raising the standard for waterpark quality. With some of the best rides and world records, it may be proud. Before we discuss the rides, slides, and other features of this water park, though, let's go over some crucial information:
Atlantis The Palm City is the only entry point for internal guests to the Aquaventure Waterpark. To visit the park, a child must be at least twelve years old or be accompanied by an adult.
Any visitor who is under 4 feet tall or who is just learning to swim is required to wear a free life jacket and to be outside the reach of an experienced adult swimmer. The Poseidon Tower and Neptune Tower are not accessible to anybody under 4 feet in height. Visitors with infectious diseases, head, arm, heart, or joint problems, as well as those wearing pads, bandages, or casts, are not permitted. Overweight people and pregnant ladies are also. Only suitable swimming attire, such as boardshorts, burkinis, rashguards, and one- or two-piece swimsuits, are allowed on rides and at other attractions.
You are not allowed to carry extension goods, such selfie sticks, notepads, smartphones, and other accessories, on an adventure drive.
---
Highlights
Enjoy your day with friends and family in the region leading water park
Experience thrilling and exciting rides.
Take unlimited rides
Spend your day on a tropical landscape in an amazing atmosphere
Access to the private beach
Dedicated playgrounds for kids
Take a bite of refreshments from on-site restaurants.
Shower Rooms for Males and females
---
Inclusions
Child Policy
Children below 2 yrs will consider as Infant.
Children below 1.2 meters height & below 7 years will be considered as child and charged child rate.
Children above 7 years will be considered as adults and charged adult rates.
Children must always be accompanied by an Adult or a Guardian during the tour or attraction visit.
The operator may deny entry to children traveling alone for safety concern, so kindly follow the child policy at all time

Hours of Operation

10:00 AM - 06:00 PM
Closing hours subject to change depending on the time of year.
Location:
Atlantis The Palm - Crescent Rd - Dubai.
---